Jobs Victoria New Energy Project

Workers of the future
Start a career in the renewable energy sector and be part of a sustainable future!!
We're committed to building a more inclusive, sustainable and prosperous future – with multiple opportunities available!
Roles available: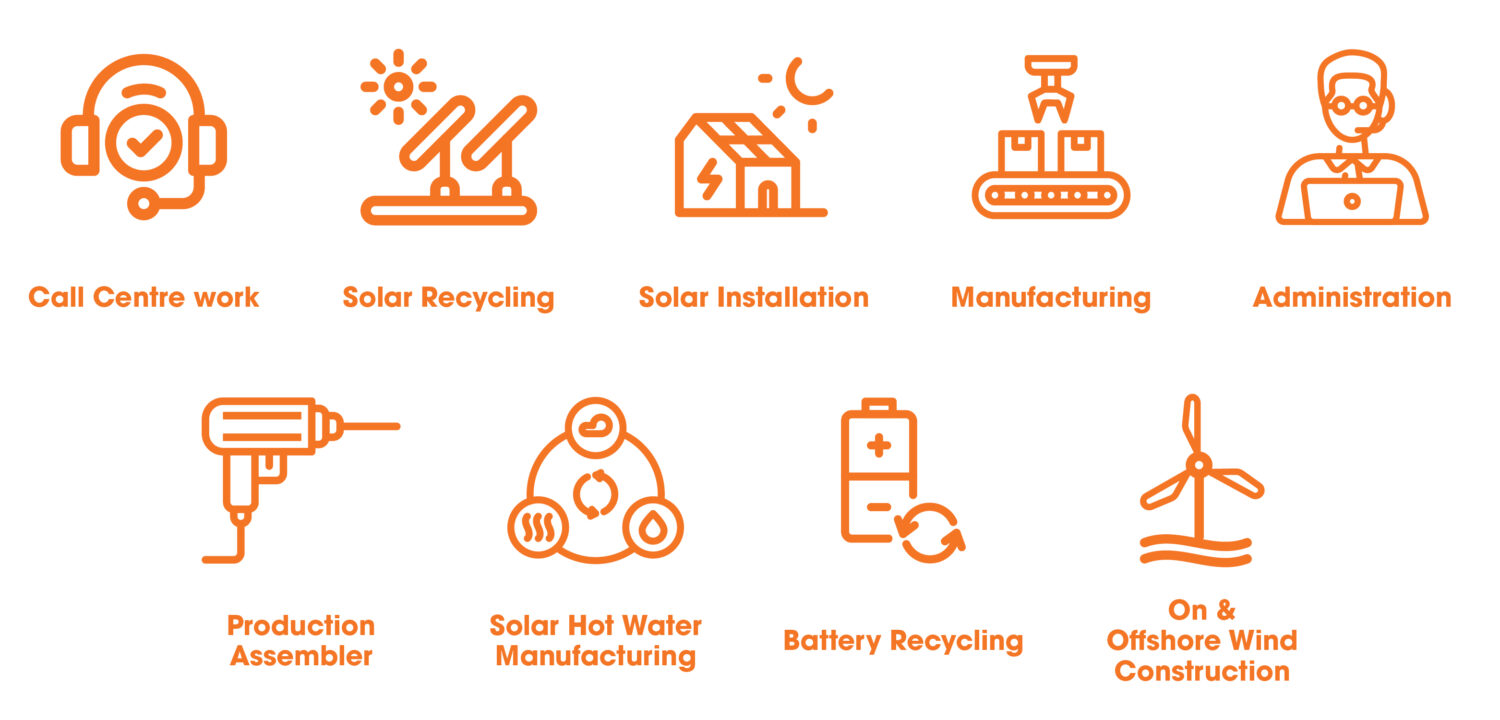 To participate in the Jobs Victoria New Energy Project, you must be unemployed or underemployed, and identify with one or more of the following communities:
People from culturally and linguistically diverse backgrounds who face additional barriers to employment
Women aged 18+
Young people 18-25 years
Aboriginal and Torres Strait Islander Victorians
People living with disability
People seeking asylum and refugees
Multicultural communities, including newly arrived migrants from non-English speaking backgrounds
Veterans
Single parents
The program will create a variety of roles in the New Energy sector across Gippsland and South East Melbourne
All roles will be entry-level with no pre-training required.
Opportunities for both full time and part-time, with the minimum being 19 hrs per week.
Successful applicants will receive required training, mentoring and supervision.
Jobseekers may receive free TAFE training to support their ongoing careers.
All candidates will undertake accredited and/or non-accredited industry-related qualifications.
These are highly flexible and tailored jobs, and we are committed to support the varied needs of all individuals. Register here or call 1300 629 462 to speak to our friendly team.
---
The Jobs Victoria New Energy Program is a Priority Workforce Project funded to secure jobs for people who need extra support to find jobs in this growing sector.
Proudly funded by Jobs Victoria.
For more information about out partners and the project click on the logos below